Wayne State bucket list
We asked and you answered! What is on your Wayne State bucket list?
Root, root, root for the Warriors - Attend a football game
With a view of the city in the background, an exciting game in front of you and Warrior fanatics on either side, catching a football game at Tom Adams Field is a Wayne State experience that shouldn't be missed.
Football isn't your thing? We've got you covered. From baseball to volleyball, fencing to swimming, our world-class athletes are ready for your support all year long.
Visit WSU Athletics to check out schedules, see rosters and learn the latest news.
Star student - Earn that 4.0
Taking advantage of Wayne State's academic resources will get you closer to ticking off the second-most popular bucket list item - Graduating at the top of your class.
Social butterfly - Get involved
There is so much to do and so little time, where do you begin?
If you're an incoming freshman, be sure to check out FestiFall on Aug. 31. And all Warriors should visit the Student Organization Fair. There are hundreds of groups you can get involved with, and both of these events can help you narrow down your options.
If you're not really a "joiner," you can still attend some of the events on campus. Our personal favorites for the fall are Homecoming, Global Festival and Wayne State Night at Comerica Park with the Detroit Tigers.
Whenever you need a friend, look for "W". Although our mascot is a bit elusive, a "W" sighting will always bring a smile and is a good indicator that an event is about to take place.
Be a Detroiter - Take advantage of the city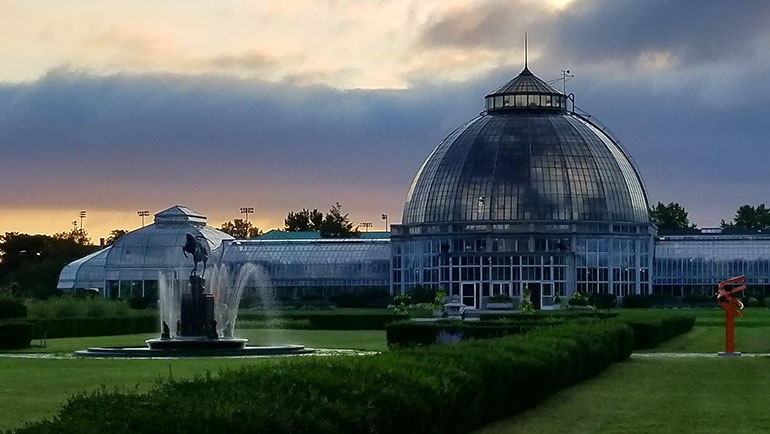 Get out and explore our ever-changing and exciting location.
Campus explorer - Break out of your routine
Wayne State's campus is rich in history, quirks and pride — see for yourself!
What's on your Wayne State bucket list?
Tweet us @waynestate, tag us on Instagram @waynestate or leave a comment on Facebook to let us know what's on your WSU bucket list!
This article was first published on August 7, 2019.